Food industry
Horchani Group has a leading posistion in the food industry mainly those in the sectors of dates and canned fish.
Horchani Dattes is the largest farmer – packager - exporter of dates in Tunisia. It has its own Oasis of Bio dates and supplies all major world markets.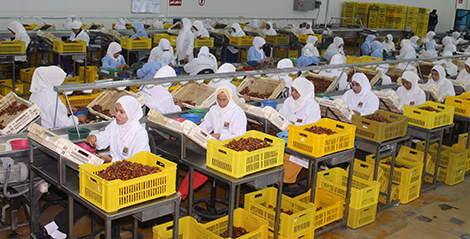 Manar Thon is by far the leader in tuna and sardines packaging in Tunisia using high tech equipment complying with the strictest international regulations and enabling it to sell its products in big number of countries.
Horchani Group is also involved in the field of olive oil processing, fish harvesting, seafood distribution and freezing and also in marketing food industry products